Casa de la Vega Suites
In the heart of Chiclana de la Frontera (Cádiz – Andalucía – Spain)
Casa de la Vega Suites
In the heart of Chiclana de la Frontera (Cádiz – Andalucía – Spain)
Casa de la Vega Suites
In the heart of Chiclana de la Frontera (Cádiz – Andalucía – Spain)
Casa de la Vega Suites
In the heart of Chiclana de la Frontera (Cádiz – Andalucía – Spain)
Casa de la Vega Suites
In the heart of Chiclana de la Frontera (Cádiz – Andalucía – Spain)
Casa de la Vega Suites
In the heart of Chiclana de la Frontera (Cádiz – Andalucía – Spain)

A FAMILY HOME
A restoration that recovers its memory
Casa de la Vega Suites is the restoration of our family home, a traditional neoclassical building from the second half of the 18th century located in the heart of "Chiclana de la Frontera".
In the restoration project we have tried to respect the nature of the house, highlighting the typical architecture of Chiclana. On the other hand, we have tried to preserve the memory of its former inhabitants, our grandparents Carmen and Manuel, and of all their children, emphasising what characterised the house; the love of the land and the family.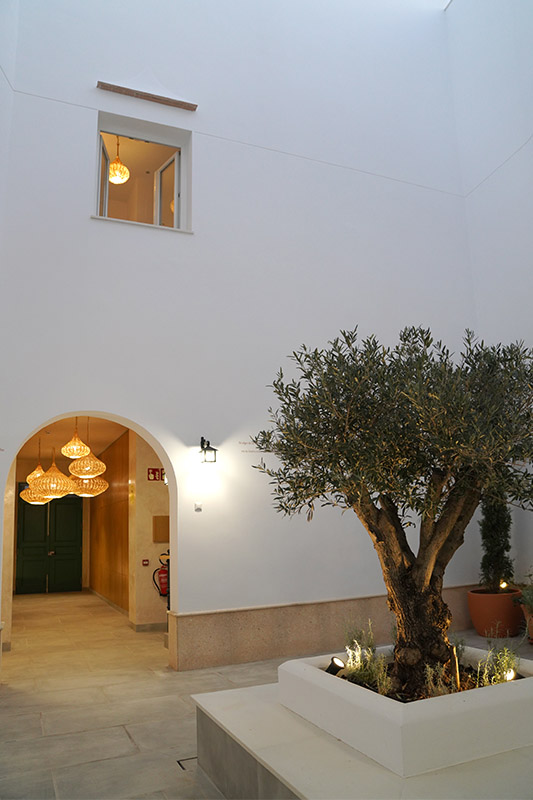 THE SUITES
Flats with attention to detail
The interior design has been carefully selected to offer a coherent aesthetic, natural, environmentally friendly, functional and comfortable, looking for the quality and design of the furniture, natural fabrics and handcrafted pieces.